Thanks everyone for the birthday wishes! Can't beat yummy food and great company.
1) Birthday treats from pharmacy coworkers.
Red velvet, brownie + marshmallow + chocolate. The brownies were our favorites.

2) Home-made meals by the husband. Our favorite hobby is eating, cooking together + eating again!
3) Korean BBQ Dinner at Brother's in San Francisco

4) Crepes from Gengki Crepes for dessert. Lychee + custard flavor.
This crepe place had the cutest candy. Super Mario Brothers + Hello Kitty.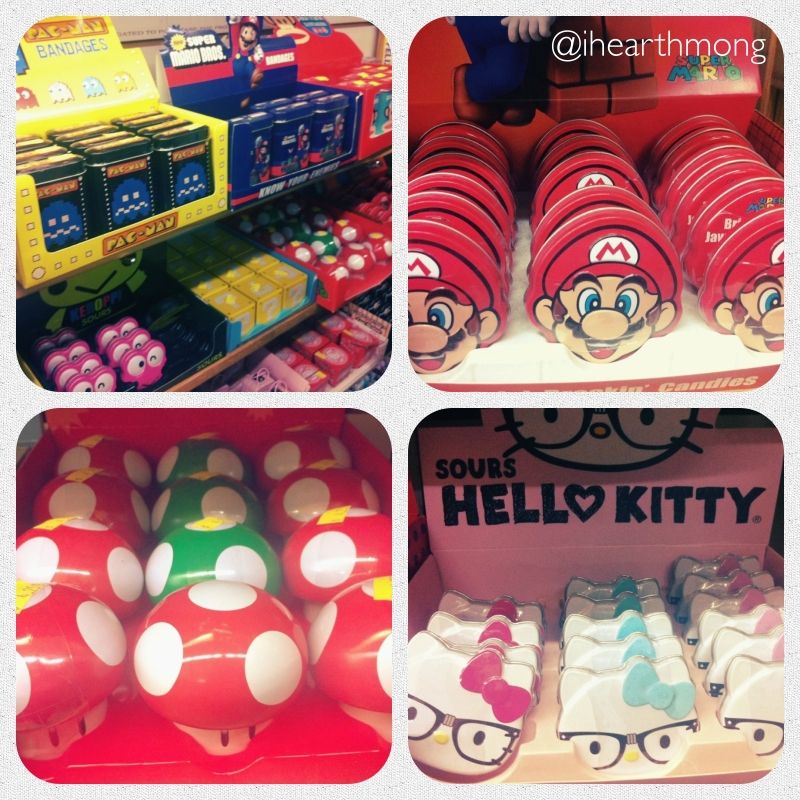 For style, here are the featured outfits from this past week…
Casual Work OOTD:
1) Sandals – H&M (recent)
2) F21 Wrap Cardigan
3) Skinny Jeans
4) Artsy Ring (find it on helloparry or tobi)
5) Mint Scarf (Chinatown in SF) similar here
Saturday Dinner:
Here was my outfit idea (white + blush pink).
1) White Cropped Blazer (H&M) similar here
2) Blush Pink Collar-Tip Blouse (Xgeneration Boutique in SF but you can find similar here or on helloparry.com and tobi)
3) Chain Necklace  similar here  or hrhcollection+ Hmong-y bracelet similar here or tobi (thrifted)
4) Chain bracelet (H&M)
5) Neutral wedges (DSW Shoes)
6) Skinny Jeans
The collar-tips have Hmong-y hearts. Sa-weet.
I ended up wearing a black blazer (H&M Sale for $20) similar here instead of the white blazer. For some reason, the white blazer looked funny with the high-low waist blouse. 😉